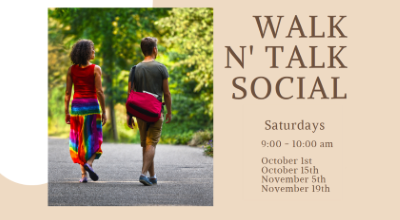 Walk N' Talk Social
Date: 15 October 2022
Location: Merced
Join us while we set aside time to talk, laugh, dream, and of course walk! We will meet at different places in Merced and would love some suggestions on walking trails.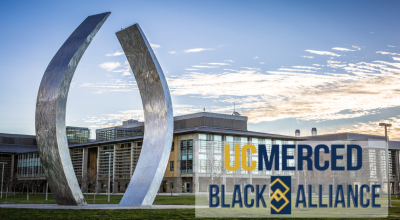 Race and Disability Panel
Date: 21 October  2022
Location: Zoom Link
This year our speaker series theme will center on advocacy for disabled Black and Brown people.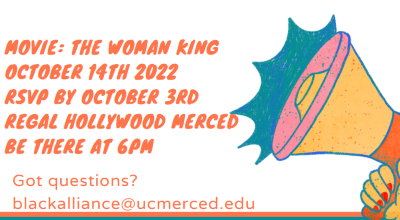 Pop Up Meet Up
Date: 14 October 2022
Location: Regal Hollyhood Merced
You get your ticket, we will bring the popcorn from Black-owned Cravings Popcorn choose your custom flavor here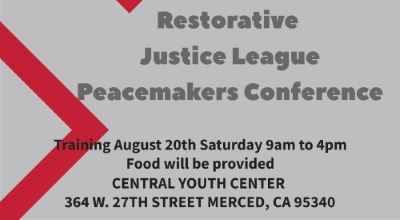 Restorative Justice League Conference
Date: 20 Aug 2022
Location: Central Youth Center
One of our community partners, the Restorative Justice League is hosting a youth conference this year and they are looking for volunteers.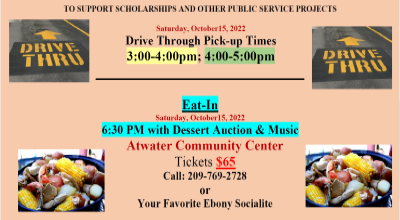 Ebony Socialites
Date: 15 October  2022
Location: Atwater Community Center
The Ebony Socialites of Atwater are having a Seafood Boil with dessert and music at the Atwater Community Center.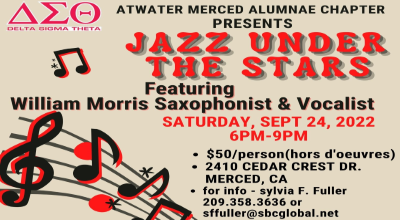 Jazz Under the Stars
Date: 24 September 2022
Location: 24 Cedar Crest Dr, Merced
There will be a Jazz Under the Stars event this coming September with food and fun for all in Merced.